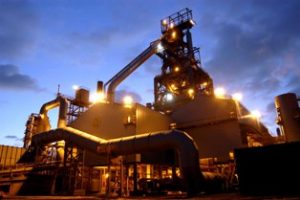 Optimal operation of modern industrial installations requires a professional approach to the assessment of the processes in the energy plant. Very often it happens that the individual devices operate although in their nominal operating parameters, but do not cooperate with each other in an optimal way. This is particularly important when system works with variable load. One-time or periodically performed an energy audit of such plants is not a sufficient tool today. On the other hand, the constant supervision of installation for the continuous optimization requires high educated professionalists and engineers.
The company EXERGON runs the Center for Remote Process Optimization, whereby supervision of customer installations will be carried out on-line via the Internet. The Centre will be operated by highly qualified specialists in the field of energy efficiency. The client's installations are analysed using simulation software. The results of simulation modeling will be compared online with the actual system parameters.
The customer will receive instructions and warnings to ensure the operation of installations with the highest efficiency. This information will be transmitted via a special user interface installed on client computers or mobile devices. The measurement data from data collection system will be sent to the Center in encrypted form and properly secured according to the highest safety standards for the banking sector. Connecting the system to the Center of Remote Process Optimization is simple and usually does not require the additional costs for measuring devices. The service is provided in the form of a subscription. The client gets the following effects:
improving the efficiency of processes (reduction of energy consumption, raw materials and waste production)
dynamically adjust the operation of the installation (production, processing, storage, etc.) to the process needs,
no need for the highly qualified personnel responsible for carrying out the optimum energy,
proposals to change the configuration of devices in the system for optimal operation,
suggestions to change the performance of the installation depending on the current configuration, technical and economic environment in order to maximize economic effects.
Contact person:
Marcin Liszka, marcin.liszka@exergon.pl, +48 501 413 447